Search Queries that Brought you here?
Occasionally I like to have a wonder through the Search Queries for this site, just to have a look what brought you here. Then, and with purely benevolent intentions, I like to help by providing you even more information. This is all in the hope that others may be brought here to revel in my shiny gaming goodness.
So, what exactly did pique your interest last month?
1. Deus Ex Human Revolution Social Enhancer
Deus Ex Human Revolution is the latest in the line of Deus Ex games, although I have heard they are making another one. Well, as long as they have sorted out Adam Jenson's ridiculously deep voice, it should be ok. Well, one element of Human Revolution was the Social Enhancer, which for want of a better word was a plugin for Adam, that enabled you to read the biometric signs of people you were interviewing in order to get the required response. Well, how to use this social enhancer was all detailed here, in this very handy Deus Ex Human Revolution Social Enhancer walkthrough guide.
2. Sims 3 Experiment
I'm glad that my Sims 3 Experiment from several years ago is still of interest to people. For those unfamiliar with the concept, you throw a load of purpose created stereotypical Sims into a pre-made house and then let the AI take them through their adventures. I got up to just over 13 episodes of my Sims 3 Experiment before my save file corrupted itself, and I was forced to end the experiment prematurely. Mind you with the increase in AI for Sims 4, maybe it's time to think about creating a Sims 4 Experiment.
3. Zombie Indie Game
Quite a generic search result this one. I've reviewed many games in the past that have included zombies, there was Zombeer which featured a variety of interesting zombie stereotypes, or maybe in relating to the zombie question asked about Elder Scrolls V Skyrim. It could of course just be an odd amalgamation of what Zombiechimp  site is about. Well, whatever you were looking for, hope you found it here.
4. Runes of Magic
Wow, this one really does take me back. The Runes of Magic MMO was one of the first games I reviewed here on Zombiechimp, but I am glad it's still being found. It had all the basic marks of any good fantasy MMO, warriors, mages and rogues, pets, travel, PvP and at that point an interesting combination spec system that I found really interesting. If you want to read more of my Runes of Magic review, you can find it by clicking right here.
5. X-Com Sectopod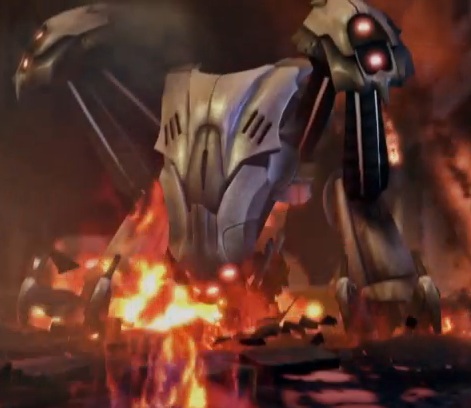 The Sectopod's from the X-Com series of games are those large metal bi-pedal robots that tend to completely destroy anyone they take particular dislike to. Ultimately it's man winning over machine. I've just started playing XCom Enemy Unknown again, and I'm wondering whether to go for the psychic power add-on thingie. Anyway, the Xcom Enemy Unknown review is here if you need to read it.
6. NBA Rush
A basketball themed running game I reviewed many, many moons back. Honestly, it was ok, but it hasn't graced my phone for almost as many months now. Still if you did want to refresh your knowledge you can get to the NBA Rush review here.
7. Galaxy Run
Galaxy Run is a mobile game I reviewed a year or so ago now, which involves a spaceman running from left to right. By simply tapping on the screen at the right time, you can get him to jump, spin and manipulate objects on his way to the portal to the next level. Galaxy Run stayed on my iPhone for quite a few weeks actually. Maybe, it would be worth downloading it again.
8. DC Universe Wonder Girl
This one is a little peculiar as I have never actually mentioned Wonder Girl from DC Universe in this blog before. Mind you, I guess I did post this loading screen image on the DC Universe review, but I can't imagine that many people would be overly interested in seeing this… would they?